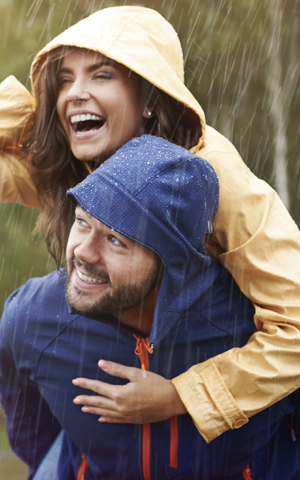 We at Healthy Roots Dentistry understand that sometimes life happens. That's why we're available for same-day emergency dentistry for patients on-record.
Dental Emergencies
There are many different types of dental emergencies. All should be treated as quickly as possible to avoid infection and save the affected tooth. Give us a call as soon as trauma or pain occur. Below is a list of emergencies we can treat in our office and what you can do to mitigate their effects in the meantime:
Broken, chipped, or cracked tooth: If you've hit your tooth on a hard surface and broken it, try to collect the broken pieces. Apply gauze or cold compresses as bleeding or painful swelling occurs.
Abscess or ruptured tooth: If your abscess tooth ruptures, you need to be seen right away to decrease the risk of infection. Wash out your mouth with warm water and apply a cold compress as needed.
Persistent and severe toothache: If you're experiencing extreme tooth pain, come to our office immediately before rupture or tooth loss occurs.
Knocked-out or dislodged tooth: If your tooth has become disloged due to trauma or infection, put the tooth in milk and use gauze to stop any bleeding that occurs. Come to our office right away and bring the tooth with you.
Object stuck between teeth: If something is stuck in your teeth and causing you pain, you can try flossing to remove it while on your way to our office.
While you can help mitigate the harm caused by a dental emergency, call us or come to our office as soon as the emergency occurs so you can get the help you need.
A Team Who Cares
At Healthy Roots Dentistry, we care about the health and safety of all our patients. For more information about our emergency hours or what qualifies as a dental emergency, give us a call or visit our office.