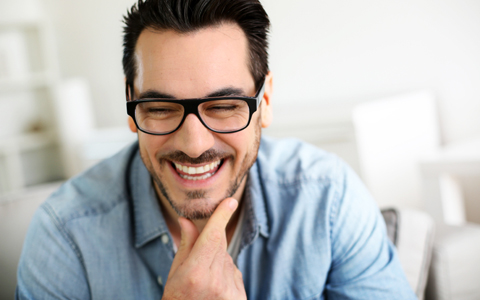 Are you reluctant to smile for pictures because of your yellow teeth? Teeth whitening is an easy, painless treatment that boosts your self esteem and gives you a beautiful, glowing smile. You can come to our office for bleaching sessions or take home a bleaching kit to do yourself! Either way, we've got you covered.
Why Do Teeth Turn Yellow?
Our teeth naturally become yellow as we age because our enamel breaks down with wear. But yellowing can be expedited or worsened by our diet. For instance, tea, coffee, wine, and tobacco are common culprits when it comes to yellow teeth. But don't worry! Remedies are available.
In-Office
At our office, we use Opalescence Boost to safely and effectively bleach our clients' teeth. Opalescence Boost is a chemical bleaching treatment that yields impressive results in approximately one hour! It's a great option for clients who want instant change or have a special event coming up. Just come in and let us do all the work.
Take-Home
If you don't want to come in for regular visits, you can take home your own Opalescence Boost whitening kit. The take-home gel is administered via customized trays that fit your teeth perfectly. With regular use, you'll see gradual but significant improvement to your smile, without the hassle of come into the dentist's office.
Teeth Sensitivity
A common side-effect of teeth whitening is heightened teeth sensitivity. Usually, this sensitivity lasts about 24 hours, but should go away completely with time. Pain medications have helped patients in the past who have dealt with especially bad teeth sensitivity.
Get the Smile of Your Dreams!
You deserve to smile proudly and show off bright, shining teeth. With our in-office bleaching sessions or take-home whitening trays, you can do just that. It's easy, pain-free, safe, and best of all, effective. Call us today to learn more about Opalescence take-home trays or our in-office whitening procedure!